D.A.M. Web Page Design Pricing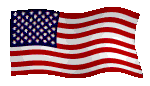 The secret to web pages that sell:
Keep them simple.

1. The average internet user is using an older computer with an older version of Internet Explorer, Netscape, AOL, etc. It is estimated that only 20% of internet users can view "Flash" and the other newer technologies. Do you really want to have only 1 out of 5 people who come to your site able to view it?

2. People will NOT wait extended periods of time for a page to load. Fancy graphics may look impressive, but if people have to wait for several minutes for the background to load then several more to find out who you are and what you do, they will find someone else to buy from. That is a proven fact in any advertising. Americans are always in a hurry and become upset when anyone makes them wait.
Something that anyone designing your web pages should tell you:
For security reasons, unless you have a periodic maintenance agreement, we ask that before giving us or anyone access to your web site for any reason that you set a password different from that which you plan on using. After your site is uploaded, you can change the password back to the one you prefer and no one will have access to it except you. If you need updating or modifications you can always change back to the one used for initial uploading and back to your own again afterwards.
CLICK HERE TO SEE SOME PAGES DESIGNED BY D.A.M.
CLICK HERE TO SEE SOME SAMPLES OF JAVA SCRIPTING.
We can work to your specifications or design a unique format for you.
Site pricing is on a per site basis. Contact us for a quote.
Remember : No one can do business with you unless they know you are in business.
We can handle everything from web page design to internet display and advertising of your site. We can do from any single step to offering a complete package.